Fluntboy  Tattooz

 Health Department approved!!!!
Clean , safe and friendly!!!

Only Custom and freehand work!!!
Your dreams my mission !!!!
Private Studio Located in the Heart of Launceston City . Tasmania
By appointments only!!
Phone Hayden / Fluntboy  0420 907 388
Or he can be found at Hoong Fatt Chinese Restaurant
1-3  Cameron st , Launceston when he is not tattooing in the Studio !!  
Have fun going  through these tattoo photos.
I  like to thank all those great mates
who trusted me with their skin.
It was a Pleasure and honor working with  you ..
Together we did more than just TATTOOS,
we created  ART WORKS  on  the skin !!!
They say "sky  is the limit.." 
I say " Skin is the limit.." 
Fluntboy
Big Tommy showing of His AC/DC rib tattoo. 
Lori's Second Big tattoo in one week ! 
Kylie's freehand Sleeve i did , this Girl Sits like a Rock , Thanks Hun . 

  I ONLY use sterilized disposable tattoo needles 
 with Plastic disposable grips and tubes. Open from safety
Packaging  in front of each Client ! 
Standard set up for all Jobs .. Every thing one use and all Wrapped and Bagged for your Safety !!! 
  Those who believe that single use Disposable
Plastic grips and tubes don't work as well as stainless steel one..
i think my work have proven other wise!!!
Miss Alice's Cover up tattoo . She sat like a Rock !! 

Single use equipments is the most safe way to go !!!
CARING FOR YOUR TATTOO !!!!!

 It is extremely important to take care of your New tattoo. Your tattoo is just like any open wound, you risk the chance of infection is not looked after. And worst of ALL wreak the hard work your Artist put into his work….so don't make me come Knee cap you with a baseball bat LOL

1. Before tending to your new tattoo, always always wash your hands.

2. Apply Bepanthen Antiseptic cream after tattoo is done …

3. To clean your new tattoo, just Rinse tattoo with cool water. Gently lather with antibacterial liquid soap using your hands, not a washcloth, rinse. Do Not use bar soap or soap that is perfumed.

4. Pat the tattoo dry with a paper towel, Do Not let it air dry.

5. Using your clean fingertip, apply a thin layer of Bepanthen cream/ointment, Do Not apply a thick layer as it may clog your pores. • You should apply your ointment at least 3 times a day until your tattoo is healed. Make sure your tattoo is always moist, never let it dry out. If your fresh tattoo dries out you risk the chance of scabbing, which in turn may cause scaring or color loss. After a few days your tattoo may start flaking (It will look like peeling after a sunburn) this is normal.

*Tattoo gets itchy when it almost healed so DO NOT SCRATCH it at any cost …apply more of the Bepanthen will help soothes the itch …

• Do Not pick or scratch off any flaking skin or scabs if present.
• No swimming or tanning until your tattoo is fully healed. Healing times vary from 2-4 weeks.
• Do Not soak your tattoo for prolonged periods of time. Showering is fine.
• After your tattoo is healed do not forget to apply sunblock every time
you go swimming or tanning to prevent fading.
• The out come of your tattoo depends on the care of your tattoo. Your Artist did their part now it's up to you.
FEEL FREE TO CONTACT ME ANY TIME  WITH ANY QUESTION YOU MIGHT HAVE!!!
 Angie and her "BEST  BACK- FEMALE "Award
2008 Motor Millions Expo Tattoo Comp
  Bethany and her "BEST  BACK- FEMALE "Award
2009 Motor Millions Expo Tattoo Comp

 Thanks and Congrats Ladies
Richard Lovell's BEST MALE REALISTIC and Runner up BEST MALE LRGE
Awards for a rib piece i did for him .
 Mr Adrian and his best Male back 2012
**All My Tattoos Are done Freehand **
If you know what you want , We can Ink it for you
Mr Wise's Cover up .. in UV too !!!

Young Kade's Tattoo for his nan !!!
Mr Gilbert and kate
Arm Done .
Wayne is back ... 2nd sit of Covering up his OLD Unicorn with Tasmanian trouts !
Operation Unicorn .. a Success..  forgot which Memory Card i had the before Pics . 
Sam and Mowser
Think Some one might Be a  Tad into Dan Carter lol 
Corey's portrait 
Miss lee and Casey
Dudley Cover up of an old eagle that took up most of his back..
yes this Appeared in the Zoo Weekly Magazine!
Arron and portrait of his Nan, a Great Lady Many Call Auntie Pat
Rick's Portrait of his Daughter 
Darleen's Breast Cancer angel tattoo .. in UV 
Miss Rach's UV dragon 
Miss kate's rib tattoo
Zak, healed.. 7 months old work  from a very small photo from 1992
and Missy from  Camera phone ...Very challenging 
for all my new  PHOTOS please go to
my Facebook URL (i'm on here more):
http://www.facebook.com/fluntboy

before :

 Tony's back after(1 month after its healed )
http://www.youtube.com/watch?v=lgvOlEKSOys
Wally's Leg ..it  was the First time i did Flowers and colour portrait
note : Bub's Portrait at top is 2 years old :) 

Miss Tara Kay and the Portrait of her Bub Miley :)
My Fastest Portraits Ever 
 Miss Tamika's cask me what i can do with her off the wall Black Panther tattoo to make it look pretty .
 Bec Bishop's Vampire Bono birthday tattoo .. 
Brain wells back tattoo...3 sitting 17.5 hours !!!!! 
Freehand this Deign from a Tiny little picture on my client Ben Duggan 's Mobile phone
James Came Deliver me the Phone Book and left with this lol
 Jamie's warrior Chick
Portrait of Adam's Bub .this guy feel no pain  :)
Scott Kelb's tattoo for his Kids :P) 

 Kayti's Stinker Bell rib tattoo
 stew's ribs!!!
 Jame's First tattoo ever .. Guanyin on dragon

Ben's tattoo for his mum 
Jess and Ben pose for me to draw and tattoo :)
Rob's Mum's portrait all healed 
 James' lil tattoo lol
Graham Barrett the 40 year old (tattoo )Virgin's first tattoo  lol
Hayden Darcy's Flying Pussy rib tattoo ..video on you tube
1st sitting of Hayden Darcy's sleeve dedicated to Miss Christie Gower
a BEST friend any one could ever ask for :)

Lucy's Pinup Fairy .. all healed
papa on tracey's ribs
Simon's family :) 

Craig came to me for a Lil Chinese Villages tattooed on his Tummy .. end up with a whole city lol
One of My quickest back job ever .. poor Marcus Preece was in pain lol
Phillip C Grays Cover up of his Old tattoo with 2 of his Favorite girls Meg  & Freyia 
Jed's First tatt...portrait of his bub:)

Corey and portrait of his bub
Mr Browne's Portrait of his father 


 Andrew Jones's dragon on his ribs
John's rib 
 Kahli's rib: Video on above Link !! Yes i Love Rib Tattoos !!!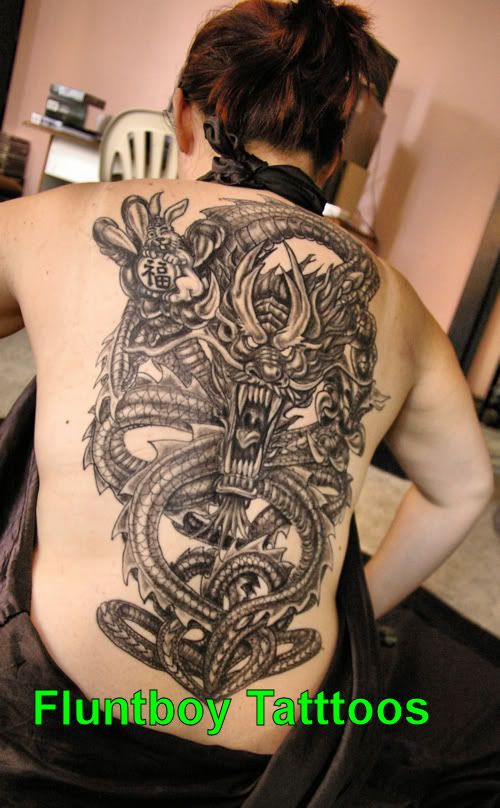 My best mate Jaydee's Tattoo  4 sittings
hope it will bring her luck... as she so need it !!!
Matt's back job, 4 sitting  , under 19 hours
My good Mate Maz's tatt we did in on sitting !!!!
Video on above link! 
 Bird lady Lorrisa's portrait of her 2 favorite birds 
 Shanee Sharman's tattoo i done for her 18th Birthday
Lovina's moon bear Tattoo... My first Attempt at animal Portrait .. it means a lot 
to my friend as she is dedicated  to save the bears !!! it was a very emotional tatt 
richo's sleeve 
 Portraits Of Ashley Cooper's Nan and Pop 
Tracey and the portrait of her dad 

Matty's Long tattoo of Johnny 
Auntie Nelly's Portrait of Lil Dave Healed :) 
Fellow artist Ben's rib and Portrait of his Father on his forearm

close up of Ben's Father Allen ... (R.I.P) 
Shannon and the tattoo in memory of her Brother  (R.I.P)
 Mathew Philpott: a cover dedicated to all Firemen in Tasmania !!!
My Good Friend Amy's first Tattoo!
Andy and  portrait of  his Ex girl friend ...never get names or girl/boy friends tattooed  on you !!!
Ant's Back, 4 sitting  .. young wizard is based on a photo of his
sister's son Jayden and  old wizard is  uncle Jerrod !!!